Polish Cosmus – The proccess of building museum
The teachers of Day Care- a real artists- are consulting some ideas about particular parts of museum with authorities. They are working on museum sections. Here you can see one of the corridors before turning into a museum.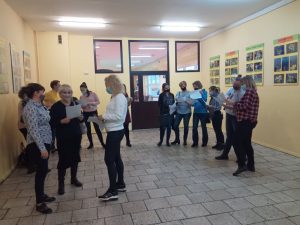 All school's stuff is involved in creating a museum. Here you may see a repairman painting a wall with special magnetic paint.
Here are the picture of the work the teachers put into our museum. It was a hard time for us when children weren't allow to come in the school. Lessons were run online. It was hard work but powerful and very productive time when we could cooperate.
When students could finally have lessons at school they willingly helped with our museum.
The museum now
Students make us of our museum all the time. They write on the wall, rest on the coaches etc. The the most important value of the museum is integrity which we observe day by day. Students share their social medias on the board wall. This is a safe space to share their view and manifest whatever they want but in the good manner.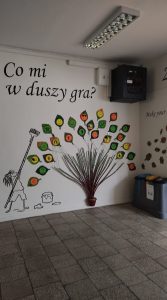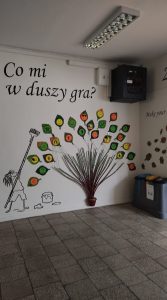 Here you can see the one part of museum that is finished. The second part is in progress.